Forum home
›
Wildlife gardening
Well, what a surprise!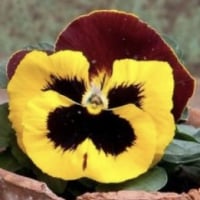 pansyface
Posts: 21,908
The garden is on a steep slope and several of the beds are terraced with stone walls .

I was just setting up the cane wigwams for the runner beans later this year and was balancing on the edge of one of these walls as I tied the twine.

Felt a wee bit dizzy so looked down. 

Running across the garden, from my right to my left, not six feet away from me, was a weasel.  Quite unconcerned.

If I hadn't happened to look down I would have missed it.

I do hope that it was looking for that buck rabbit that appeared in the same area a week or two ago.
Apophthegm -  a big word for a small thought.
If you live in Derbyshire, as I do.