Forum home
›
Plants
Dahlia - getting very big - when can it go outside?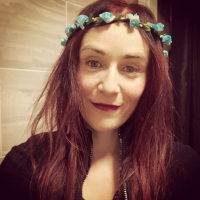 alexemmersonuk
Posts: 165
I bought this dahlia as a tuber back in Feb I think. She's doing super well, very happy on my sunny windowsill and growing by the day. As she's taking up sooo much room and I could do with the windowsill space, I was wondering when she could go outside...
I have never had a dahlia before but I understand from google they love the heat and can be quite delicate. The plant is quite tall, so I can't fit her in a coldframe. Would she do OK in this pot in a sunny spot? (I don't have much room in the ground apart from a planter currently full of loomy soil... 
Any advice? 
Thank you!