Forum home
›
Plants
Is this what I think it is??? Is my Wisteria flowering for the first time???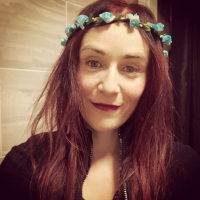 alexemmersonuk
Posts: 171
Hi all - 
Those of you who have interacted with me before might remember that I am a real gardening novice with a huge soft spot for all purple and lavandar flowers, especially hyacinths, lupins and of course wisteria, my absolute favourite. 
I started to get into gardening a couple of springs ago when lockdown first hit, and my lovely husband brought home two little wisteria tree, as I had mentioned I loved those. 
After some research, I learnt that wisteria doesn't flower until its 6th or 7th year, and I remember being quite upset because that felt like a long time to wait, but also because I had no idea how old my wisteria trees were anyway! 
Then the autum came and I thought the wisteria had died (I had no idea what decidious meant...) and I almost threw them away. 
To cut a long story short, this is my third summer of having these little trees and I really really was not expecting anything to happen this year, but I have just noticed a few little buds on one plant and now I am extremely excited! 
Fellow wisteria lovers, is this in fact a bud? Is my wisteria going to be giving us flowers this July??? And if so, what do I need to know? Extra feeding, watering, pruning?? I have ZERO idea. 
Thank you! 
Alex from Norwich, Norfolk
Growing a pink garden, one plant at a time....