Forum home
›
Garden design
Creating a pond in garden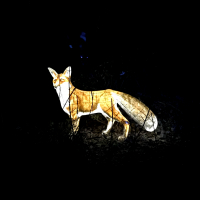 TheGreenMan
Tyne & Wear Green Belt
Posts: 1,613
Hi! 
I'm going to document the creation of my pond. 
Hopefully some will find it useful when they come to do it. 
I've chosen my spot. It's in my north facing back garden in the north east of England. 
The spot receives sunlight for around 6 hours a day in spring and 8/9 in summer (on the odd day that it is sunny here 😂 ) 

I plotted out the shape with a hosepipe; cleared away the gravel; cut and peeled the membrane and started exploring to see what was underneath. 
I've dug up a lot of roots from a tree that once stood a few meters away; a few bricks and a couple of pavers. 
Next step will be to dig out to the depths I want. I'm gonna go two feet deep in the centre and have a gentle slope around the largest curve and also one at the other end. 
I'm going to use some man made fibre carpet on top of the soil and then get some liner. 
I'll update again once the hole is dug and I've bought the liner.