Forum home
›
Plants
I could cry...rose help please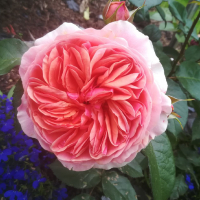 Penny_Forthem
Posts: 306
Our sweet Springer died a week ago of renal failure, so in her memory, we bought a potted floribunda rose, 'our special girl'.
While I was doing some gardening today, one (or more) of our other b***** springers 'pruned' it (I suspect the one with dementia).

It will grow back, I know, but can I take cuttings of the bits she's destructively  wrecked?

I wanted to weep when I saw it, a far cry from the healthy rose delivered only a few days ago.

Any advice please (apart from keep dog away from roses)?