Forum home
›
Plants
Root Hairs or Mould?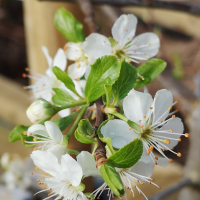 februarysgirl
Posts: 827
I planted some seeds a few days ago (Amaranthus, Calendula, Nicotiana and Rudbeckia) in seed trays with adjustable humidity vents and placed them near the window on a heat mat. Much to my surprise, the Amaranthus has geminated extremely quickly but they have some white fuzzy growth on them and I just wanted to check what it was.
When I used to try to grow seeds at school, they always went mouldy and died so I'm currently wondering whether it's happened again and I'm just doomed never to be able to grow from seed.