Forum home
›
Problem solving
leaf curl in young tomato plants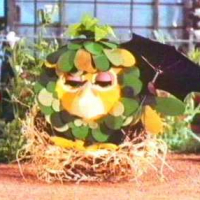 REMF33
Posts: 491
Quite a few of my young tomato plants seem to have leaf curl.
I have never had this before, at least not so early on. They have not been outside so I think on balance not a virus (although it could be in the compost, I suppose). Any suggestions? I realize it's a bit lke going to the doctor's and saying you feel tired all the time... 
The only thing I have done differently from usual is to use peat free compost. I am using a moisture monitor so probably not under or over watering. They are in 3 inch pots but some of them are getting quite tall, although nowhere close to being root bound. Might potting them on (maybe into a different brand of compost) benefit them, or could that just shock them too much?
Some have been under grow lights. Others are just near a big window. The temperature has not been excessively hot or dipped below 12C.

The two main varieties afflicted are Shimmer and Big Mama Hybrid. I have read that the latter is prone to leaf curl.
It's a bit distressing!