Forum home
›
Plants
How do I know when my young plants (from seed) are ready to go outside?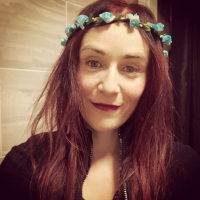 alexemmersonuk
Posts: 171
Help! I still don't know what I'm doing!!! Haha!
I sowed some zinnia seeds, sunflower seeds, tomato seeds, cosmo seeds and felicia seeds this year and I have NO IDEA how to tell if / when they are ready to go outside. 
I did ask a similar question last month, and I think the main reply had to with frost.
But I am confused: should all my young plants go outside the minute there is no more chance of frost? Is that the main rule here? 
Or does it also depend on how young / tall / sturdy they are? Is it a matter of common sense / trial and error or are there some steadfast rules I can follow to know when they're ready? 
I have a (very) small greenhouse with a couple of shelves but the plastic sheet around it has a tear. 
I also read that it's a good idea to put the plants outside for a while, acclimatise them and then bring them back in in the afternoon. How long would you do this for? A week? Two? 
Any advice on this appreciated as I think my little plants are doing quite well and I don't want to damage them. 
Pictures coming up too
Thanks
Growing a pink garden, one plant at a time....