Forum home
›
The potting shed
PRICES GOING UP!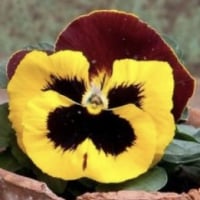 pansyface
Posts: 21,909
For several months now I have been buying bottles of olive oil and storing them in the cellar. My OH thought that I was losing the plot. What does anyone need with 15 bottles of olive oil, even if they have a really bad earache?

With tales of Xylella fastidiosa spreading across the Med, I thought I'd stock up. Plus, the oil was Fair Trade from Palestine and I thought I'd do my bit to prop up the poor beleaguered farmers there.

The last time I ordered some from Sainsbury's, it was £4 a bottle. Then the other day I saw that Sainsbury's no longer sold that oil. Trees all dead? Palestinian farmers displaced for more housing? I looked at the website of the company that distributes the oil. 

A £4 bottle is now £11.99.

Hmm.




Apophthegm -  a big word for a small thought.
If you live in Derbyshire, as I do.