Forum home
›
Wildlife gardening
Wild garlic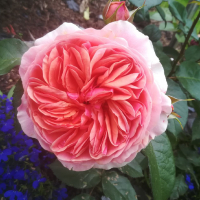 Penny_Forthem
Posts: 306
The pungent smell and starry white flowers herald the advent of summer.
But, do you admit where your favourite patch is?
Oh...
it's at least 5 miles away
You can't park nearby
There's a bull in the field
You have to wade though the stream
It's on private property
It's on the local gun range
The local celebrity chef forages there so you can't.
Ours? At the end of the garden by the stream.
At least one of the above applies