Forum home
›
Fruit & veg
Fresh Pointy pepper seeds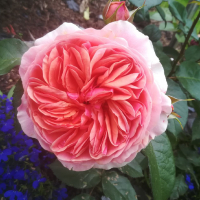 Penny_Forthem
Posts: 430
Earlier this month, we had some 'pointy peppers' from Aldi.
I planted some seeds on the 15 March and they are through surprisingly quickly, compared to their dried and named counterparts.

It will be interesting experiment to see what kind of fruits we get from unknown parentage.

I hope the results are edible and not a waste of time, space and materials.
Beautiful North Wales - hiraeth