Forum home
›
Plants
In praise of Lupins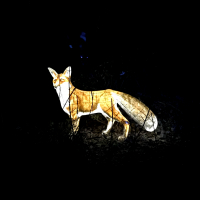 TheGreenMan
Tyne & Wear Green Belt
Posts: 1,613
My sister gave me a few lupins last year in a pot to start planting in my back garden. 
I didn't have anywhere to put them so two went in the front and I plonked one out the back (no beds in the back garden, just gravel) just to see what would happen to it. 
I just moved a bit of gravel, punched a hole in the membrane and chucked it in (compacted clay soil). 
It didn't do much last summer and then slowly died down during winter. 
I created my first bed a couple of months ago and completely forgot it was there. The new bed finished just before where the poor, neglected and forgotten lupin lay dormant. 

Two months on from the bed being created and it's back. 
It looks a bit odd sticking out of the huge bed of gravel next to my lovely new, conditioned perennial bed but I respect it too much to move it. 
The two that I put in the nicer soil in the front garden are probably an eighth of the size of this one. 
So impressed am I with it that I've been out and bought six lupins and planted them in the new bed. 
If I'd planted it with care and looked after it I doubt it would've come back so triumphantly! 
The little plant that could!