Forum home
›
Problem solving
purpling in under side of leaves of very young San Marzano tomato seedling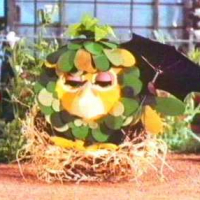 REMF33
Posts: 478
I have not grown San Marzano before but have no reason to suppose that a little purpling is normal. I have never had this issue though before with young seedlings. This one was sown on 27th Feb and pricked out into a 3 inch pot 6 days ago, so I would have expected the multipurpose compost to still have sufficient nutritional elements in it. It is a peat free one, but even so...
It's been in the same sunny spot in the house with all my other tomato seedlings which look ok. Indeed it has had the same treatment as the rest. It is a little smaller than some of the other seedlings sown at the same time, but not the smallest by any means.
Anyway I just wanted to check that this is not normal, and if it's not should I feed the plant?!?
I only have on San Marzano on the go and would like it to survive/do well.