Forum home
›
Tools and techniques
Indoors or in greenhouse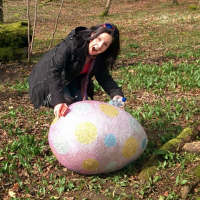 cazsophieq2019
Posts: 179
Hi folks
I've made a decision, have decided to simply put all of my freshly planted seeds and indoor started seedlings into my wee lean too greenhouse.  I'm interested to see how they cope.  Was using windowsills but most of them are above radiators and the best most optimum one has too much sunshine and a radiator and tbh I just want to keep things as simple as possible (despite the fact that I've loads of veg and flower seeds that I want to plant 
)
And at nighttime the windowsills get very cold so my thinking is  .... there can't be too much difference in the temperature ??? 
I guess I'm just wondering if anyone else has tried this and what were their successes and failures (if any ....).
I should add that I am planning to keep basil, peppers and coriander indoors on a windowsill in the kitchen (which can get quite cold too).
Interested in thoughts.
Love hearing your views and advice :-)