Forum home
›
Tools and techniques
Plant feed??🤔🤔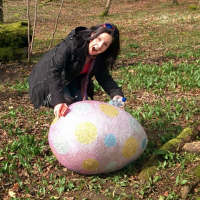 cazsophieq2019
Posts: 192
Hi folks, another random question .....
The pic below is a bin, which was originally filled with crunchy dry leaves with the intention of making leaf mold however rainwater got in and the leaves became very slimey and sludgy so into the compost bin they went.
Just wondered if the remaining leaf infused water concoction would make a good plant food? 
Any thoughts?
Thanks as always 😁😁