Forum home
›
Problem solving
How Would You Escalate This?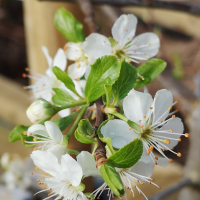 februarysgirl
Posts: 523
At the beginning of February, I ordered over £600 worth of trees for my dad from Pomona Fruits. They had (from what I could see) a good reputation so neither of us had any reservations. When my dad received them however, in his words, they looked like they'd been pulled out of a skip. He took photos and from what I could see, it was a pretty accurate description. I gave him their details and he gave them a call. Initially they were helpful and he spoke with the manager who sounded like the type of guy who would get things sorted. He asked for some more photos which my Dad took and I then emailed them to Pomona. My dad then rung them again and the manager told him that he would check what they had in stock, take photos and email them to me. That was almost two weeks ago. I still haven't received any emails. My dad has rung them this week and was told that the manager was out but a message would be given to request a call back. He hasn't heard a thing. I get the feeling that they're now trying to give him the runaround but don't know what the next step in pushing this should be. £600 is a lot of money, especially for a disabled man in his sixties.

Where should I be taking this next if Pomona continue to be unco-operative?