Forum home
›
Tools and techniques
Growing sweet peas in rows (in a raised bed)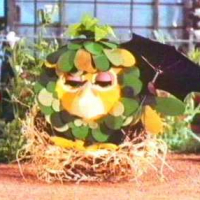 REMF33
Posts: 713
I usually grow sweet peas in big pots but thought I would put some in my raised veg bed this year. I can see advice about spacing (6 inches/15cm apart) but how much space should I leave between rows? The same as edible peas? (45cm?)
So just to be clear, a single row of sweet peas then, if i want another row, plant that 45cm apart from the first.
My second question is, what's the best support for them? They have a cane wigwam affair when in pots. Would netting be advisable for my raised bed, and if so, should it be vertical or slanting? (Not sure how to support a net either. The raised bed is only about 40cm deep although sited directly on the ground.) Or would the same set up I have for French climbing beans do? (Two rows of canes at angles to the ground and meeting each other and secured where they meet at the top.)
I would rather not put a wigwam in the raised bed for economy of space reasons. If I do just one row of sweet peas, I will also be growing two rows of French beans and one peas in the same bed, so it will be a bit tight. 
I hope this all makes sense...!
Just reading it is making me wonder if it's all a bit too complicated and I should stick to pots... It will be a lot more effort on the watering front, although part of the thinking was that the raised beds might dry out less readily than pots. But I really would like to give this a go.