Forum home
›
Garden design
Starting to design from scratch - what shoudl I do?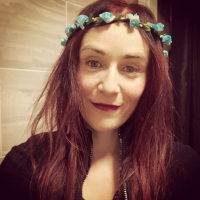 alexemmersonuk
Norwich, Norfolk, UK
Posts: 150
Hello all - complete beginner here, about to buy a home and finally have free reign for garden design. 
I've recently got into gardening, but let's be honest, I don't really know what I'm doing. Happy to learn and get my hands dirty, but right now I need to learn the basics of garden design. I know what I want it to look like, I just don't know where to start. 
I'd love to create a sort of romantic cottage garden, mostly around pinks, blues and purples. Think some tall lupins, gladioli, delphinium, alliums etc... with plenty of heather and lavender etc. 
Where I get lost is the planning element. I tend to go to the garden centre, see something pretty and buy it, without much thought for where it's going to go, what it's going to look like in a few years or whether it'll even be there next year at all! 
I feel like I need to sit down and plan out all the flowers amd plants I want there but I am not sure how to do this.
 How many of the same plant do I need for repetition? Is it the doe thing to put taller plants at the back? Do I have to know whether the sun will be in my new house before I can know for sure what will survive or thrive there? Do I really need to know about the soil or is that something I can fix when I get there? 
Are there any apps or pieces of software that I can plan this out on a screen and see what it's going to look like before I start planting it all out? 
Any advice very much appreciated. Real beginner at this and rather excited!