Forum home
›
Fruit & veg
All year potatoes?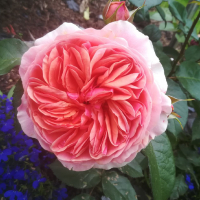 Penny_Forthem
Posts: 422
Our digging days are over, so I am investigating container growing.
I have some potato sacks and, last August, I planted 4 sacks with Pentland Javelin and Charlotte. We have just finished harvesting the last sack (they have been kept dry and overwintered in the greenhouse, using the bag as a 'clamp')
With the right varieties, I wonder if it's possible for year round growing/storing of potatoes?
We are not big potato eaters, but there's something very satisfying about growing your own.
Any advice please?
Beautiful North Wales - hiraeth