Forum home
›
Tools and techniques
advice requested re the setting up of a raised metal bed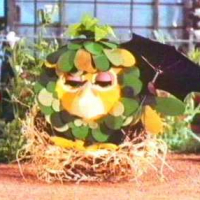 REMF33
Posts: 641
OK possible over-thinking alert here but...
I have just constructed a smallish metal raised bed (see below) and the manufactuers advise you to put it on gravel to protect the walls and also to improve drainage. I am a little nervous about putting gravel down. I spent several weeks trying to dig out slate that a previous owner had put down around shrubs, in order to create a new flower bed last spring (elsewhere in the garden). I don't know if they kept applying it but it had worked its way down by about a foot into the ground. It was a sisyphean task. So there is a chance that if I put gravel down, then I will similarly create problems in the future, should I or future owners want to do something else with that bit of ground...? However, the ground is very soggy where the raised bed is to go, at the moment, so drainage would be good and without something solidish, there is a danger that the bed frame, with it's thin, sharp edges will sink into the ground...?
The area where it is to go has some grass on it, but some of it will be bare soil (once I have lifted up the couple of paving stones my husband laid down there last year for some reason not revealed to me...!)
Any advice? I'd like to get going with the bed asap as I have things that need planting out.
I know ground prone to sogginess is not ideal full stop, but I have no choice, previous owner but one did successfully grow in raised beds in this location, acccording to my neighbour and I am willing to take my chances.
This is the frame (not in situ).