Forum home
›
Tools and techniques
Check this photo. Are these guys doing the job right?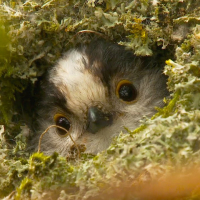 EricsGarden
Posts: 151
We're having a new fence installed at the end of our garden. 
6 ft-high posts, with 6 x 6 ft fence panels.
Yesterday I was examining their progress, and noticed that in one of the holes one of the posts was put into now appeared to be filled with concrete. They haven't done this with the other posts, but this one is right in the middle, so maybe that's why.
Anyway I have been planning to put a DIY flagpole in my garden for a while, and several months ago I got hold of a nice scaffold pole that I was planning to bury next to the fence and use it to support the rest of the flagpole. 
When I saw the hole filled with concrete, I thought I would try putting my scaffold pole into it, as it would be in the perfect position at the end of the garden.
After a bit of thought I decided to go for it, and I tried pushing the scaffold pole into the cement, but to my surprise it only went in about an inch.
When I pulled the flag pole out, this is what I saw. 
So as you can see, the concrete is only 10mm thick at most. 
Maybe I'm wrong to have expected it to go much much deeper, as I admit I'm no builder.
But as it looks it makes no sense to me why they even bothered with such a thin layer of concrete at all.
What do you guys think? Is this OK or should I call them out on it this morning?
I would probably normally not even bother you all and ask for help about this, but I've had great help from this forum in the past, and they've already made two big mistakes with the fence since they started work, so I'm now keeping an eye on their progress at every step, and I think it's not unreasonable to want to make sure they're doing their job well and not cutting corners.
Thanks all.