Forum home
›
Plants
Yellow perennials for partial shade?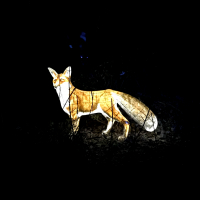 TheGreenMan
Posts: 1,847
Hiya,
Wondering if you have any recommendations for yellow flowering perennials which would be OK in partial shade in my new bed.
It's at the southern facing end of my north facing garden and so gets sun in summer for about 4 hours.  The soil is clay but I've conditioned it quite a lot so the top 30 cm or so are quite nice and loose. 

I've planted ferns and a mahonia winter sun in there so far.
I'm looking for tall, whispy and ground cover.  White at a push but definitely looking for yellow.
Many thanks,
J.