Forum home
›
Plants
First Time Sower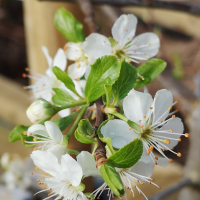 februarysgirl
Posts: 523
In three weeks time I've got a week off to get the spring grunt work done and for the first time since growing cress at school, I'm going to have a crack at planting some seeds. I figured it could help fill some space whilst waiting for the shrubs to grow as they're quite young.
I'm going to be growing them in
these
which I'm going to be keeping in
this
as I don't have a proper greenhouse.
The ones I have are:
Calendulas: Playtime, Coffee Cream, Touch of Red
Sunflower: Magic Roundabout
Amaranthus: Hot Biscuits
Thunbergia: African Sunset, Sunset Shades
Rudbeckia: Sahara
Molucccella Laevis
Panicum: Frosted Explosion.
 I'd love some advice when it comes to growing seeds to improve my chances of success.