Forum home
›
Plants
What have you sown today?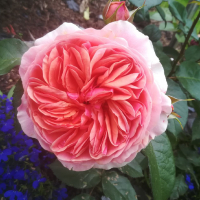 Penny_Forthem
Posts: 430
edited February 2022
in Plants
It's been a grand day in North Wales.
I have an unheated greenhouse and four heated trays.
Today, I have sown:

Dianthus Benigna and Orange sherbert
Chillies Pikito and Etna

In addition I transplanted some Pansy seedlings and seen the tiniest new growth on overwintered chillies and a Fucshia, rescued from Aldi last year.
I have Tomato San Marzano and Nimbus to sow soon.

Spring is on the horizon!

Beautiful North Wales - hiraeth