Forum home
›
Fruit & veg
Growing leaves for curries!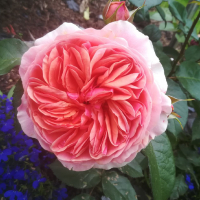 Penny_Forthem
Posts: 390
We do love our curries in this house!
Chicken methi is one of our favourites!

Two years ago, I grew Fenugreek from seed, plus a few varieties of coriander. I'd like to add curry leaves to the repertoire this year, but have never grown them before.
Can I grow from seed, or is it better to buy young plants?
Any hints and tips please?


Beautiful North Wales - hiraeth