Forum home
›
Problem solving
Friend or Foe?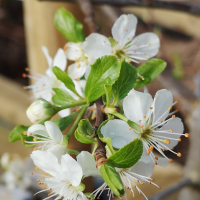 februarysgirl
Posts: 523
I've discovered what looks like some kind web/cocoon in a crack in my Victoria Plum.
It wasn't there when I winter washed the trees a couple of weeks ago. My first instinct is to blast it out with the hose but I thought I'd best check first in case it was something beneficial.
Any ideas what it is?