Forum home
›
Fruit & veg
So now it's getting scary…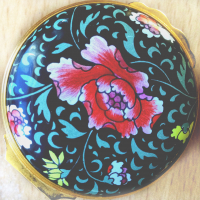 Emerion
Posts: 566
It was a low of 8.3°C here last night, and 9.3°C the night before. This is our purple sprouting broccoli today.
  It's early February! In my school days , this time of year meant snow, ice, snowballs down your shirt, and freezing half to death at break time.  We've had a grand total of 3 nights teetering just below freezing so far this winter, the lowest being -3°C. The daytimes have been more like October than winter. I fear for the younger ones. 
Carmarthenshire (mild, wet, windy). Loam over shale, very slightly sloping, so free draining. Mildly acidic or neutral.