Forum home
›
Fruit & veg
Strawberry runner care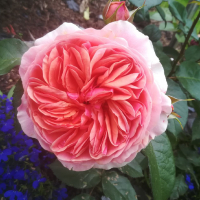 Penny_Forthem
Posts: 388
What with daily trips to the hospital last year, we took our eyes off the strawberries and dogs/chick/birds got the lot.
I did manage to take cuttings, but decided on some new stock as well.
Bought 15 new bare root runners. Have planted 5 per 16" hanging basket (reach those, you b spaniels and chicks).
They are residing in an unheated greenhouse (the strawbs, not the spaniels or chicks).
The cuttings have been kept outside. 
How long should I keep the new runners in the greenhouse, please?
I am aiming for about 40 plants.
Oh, and strawberries....
Beautiful North Wales - hiraeth