Forum home
›
The potting shed
Influencers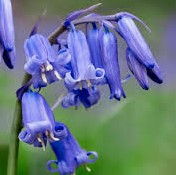 Uff
Posts: 3,199
Hearing about influencers and seeing young ones on video channels and learning they are making an absolute fortune promoting products to mainly people of their own age got me thinking the other day and I wondered how many older influencers there are. Quite a few actually but I didn't find many influencers for older, older people. 

I was speaking to my daughter on Monday evening and told her, tongue in cheek, that I was going to start a new career - an influencer for OAP's. Ok, she said, what products would you promote? Well, anything to do with gardening or DIY products. You know, secateurs (missed a trick the other day didn't I), any gardening tools etc or drills, screwdrivers, saws etc. She thought I might do ok with the former but didn't think many people my age would be wanting advice on buying power tools. Cheeky mare. 

Well, it was nice being a millionaire in my mind for a while at any rate. 

Did anyone have a mentor or influencer when they were growing up?
SW SCOTLAND but born in Derbyshire