Forum home
›
The potting shed
Plant Buying 2022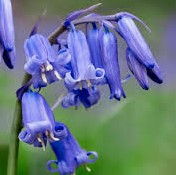 Uff
SW Scotland but born in Derbyshire
Posts: 3,024
Has anyone been tempted to buy plants this year yet despite the year only being 13 days old? Has anyone plans to buy new plants this year?

Forgive me for I have sinned already. I placed an order this afternoon for,
Erysimum apricot twist
Nemesia denticulata confetti
Rudbeckia enchanted flame
Aconitum stainless steel
Lathyrus white pearl
And that's just the start of it.