Forum home
›
Wildlife gardening
Avian Influenza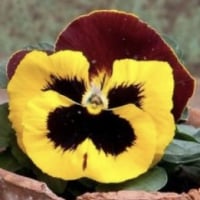 pansyface
Posts: 21,539
Does anybody know what to look for in garden birds if you think that they might have bird flu?

We have 6 robins in our garden, all very friendly. This morning, one was sitting on the top step by the front door waiting for his breakfast. But when I opened the door he just sat there. It was as if he hadn't seen or heard me. When I threw a handful of bird food down he hopped over to eat it but not in that jaunty robin sort of a way.

His feathers are smart, he wasn't drooling or coughing.

This afternoon, he's still by the front door, hasn't moved from there all day. He's now sitting on the ground under a lavender bush. He's hunched with his wings drooping a bit and he's "puffing". Still eats a bit of bird food if I throw it to his feet.




Apophthegm -  a big word for a small thought.
If you live in Derbyshire, as I do.