Forum home
›
The potting shed
Your ideal garden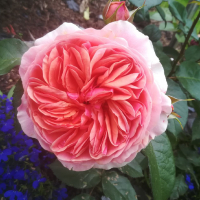 Penny_Forthem
North Wales
Posts: 298
We are on the move this year, due to hub's health issues.
We have made our garden our 'ideal' one, but it's now time to pass it on to a young family.
It will be hard.
What would you look for in a garden you can make yours in slightly... too quickly, advancing years?
We will miss the stream enormously, as will the dogs and grandkids, but needs must