Forum home
›
The potting shed
New Projects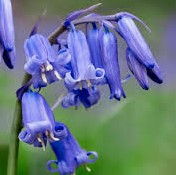 Uff
SW Scotland but born in Derbyshire
Posts: 3,032
Does anyone have any new projects planned for the coming year? Are you a prevaricator or a doer? 
Some of my new projects are a figment of my imagination because I like to plan but others do materialise. My first one is to replace this gate that leads to the oil tank and the potting/plant pot storage. I plan on making it higher to hide the junk. The second is to finish the galvanised tank outdoor table. 
I'll be collecting the wood on Wednesday when the woodyard opens.