Forum home
›
Plants
Winter Sowing for 2022
YessicaHaircut
Posts: 160
I decided to start my winter sowing this morning - mainly because I got seeds for xmas and this is the first day it's been dry and I've had enough motivation (had a merry covid Christmas) to get out in the garden for a potter.
Does anyone else use 
Trudi Davidoff's Winter Sowing Method? I just started gardening in early summer of last year, and I'm finding one of my favourite things is to play around with techniques, timing etc and just see what works and what doesn't. I'm enjoying the experiential learning aspect of it and embracing my failures as well as my successes. The most appealing thing about the idea of winter sowing was how much it will potentially allow me to grow from seed - my garden is new and I'm new to gardening so I want to grow lots of plants and get to know what is happy here and which plants bring me joy.

I know @CharlotteF mentioned a while a go that she was collecting containers to give winter sowing a go this year, and I thought it might be nice to have a thread where we can share our progress. If anyone else is Winter Sowing this year or has done in the past and has some experiences to share, it would be great to hear from you. If anyone is curious about the method, there's a run down from Trudi Davidoff here:
https://www.facebook.com/notes/winter-sowers/how-to-winter-sow-seeds-outdoors/10151269604480506

I also found this webinar useful: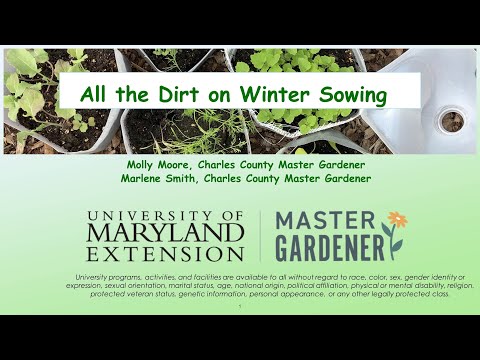 https://www.youtube.com/watch?v=mhqT1kUVSk0
I started today with Verbena bonariensis, mixed hardy geraniums, Salvia patens, Eucalyptus and Heuchera hybrids. 
Sussex coast