Forum home
›
Problem solving
Member profiles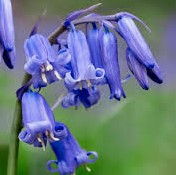 Uff
SW Scotland but born in Derbyshire
Posts: 2,147
This isn't a problem as such but I couldn't see anywhere else to put it. 

When I joined the forum I filled in my details etc including my email address. When I went into it a day or two later to change a setting the email address was still there and I had no way of knowing if it became invisible if other members looked at my profile so I went for the option of making my profile private.

Yesterday I looked at the profile of a new member who I suspected was a spammer, I don't think it was actually, but the page opened to PRIVATE which felt somewhat unfriendly and forbidding. I assumed perhaps a discrete Private would show. My question is this, if I make my profile open to all, would my email address show? I suspect it won't but I want to be sure but I'd hate to be thought of as unfriendly.