Forum home
›
The potting shed
Wikipedia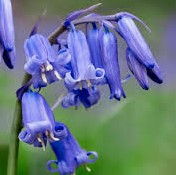 Uff
Posts: 3,199
Most of us use Wikipedia at some point, I just did when I clicked on a link. A spoiler came up asking for money to support the site. It isn't the first time that I've been asked and if I thought it was really needed I might send a donation as it's useful.

It got me thinking and wondering if it was really needed and how it's funded, does anyone have any ideas on this?

Edited to say that this isn't advertising but a genuine query but mods feel free to delete if deemed necessary. 
SW SCOTLAND but born in Derbyshire