Forum home
›
Tools and techniques
Restoring an old shed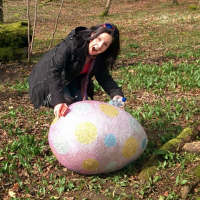 cazsophieq2019
Posts: 182
Hi all
Just wondering if any of you have attempted to restore an old shed.
The photos show the inside of the shed, not originally mine, but the previous occupier of my house.
As you can see there's ivy growing on the inside and I'm wondering, (apart from killing it) which, as much as doing so would resolve part of the problem, I am hesitant to do as I know it's great for wildlife etc.  how to go about preventing it from growing through the structure, or perhaps I could make a feature of it and keep cutting it back?
Also, in my enthusiasm to attempt to restore the shed some years back I bought sheets of polystyrene however due to family circumstances didn't get round to doing it, wondering if it's the right way to go ..... firstly insulating the walls with the polystyrene then cladding it with reclaimed timber cladding?  Any thoughts?
Interested to know if anyone else has restored an old shed and if so, how they went about it.
Sorry one of thing to ponder ....... the shed was previously used for tinkering with motorbikes (previous owner)  it also had woodworm and was treated for that also.  Not a big fan of such harsh chemicals but this was an exception.  Now I see a lot of dead insects lying on the floor of the shed, questioning how safe an environment it actually it is ...... could I be overthinking this thing?
All thoughts, suggestions and advice welcome.
Carol
PS Merry Christmas to you all :-)