Forum home
›
Tools and techniques
Composter coming apart lol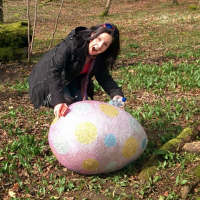 cazsophieq2019
Posts: 187
Hi Peeps
Long time no posting, hope you're all well.  Felt like I should post this issue on the problem solving forum but it's more plant focussed so posting it here.
Well over a year ago I bought this composter (pictured) but as you can see it wasn't fit for purpose.  The issue mainly exacerbated by my enthusiastic attempts (felt like a good bicep workout) to turn the contents.  However over time it's splitting at the sides.
I'm wondering if anyone has any tips as to fixing this?
As always your help is appreciated :-)