Forum home
›
The potting shed
THE SHEFFIELD CAROLS - Again!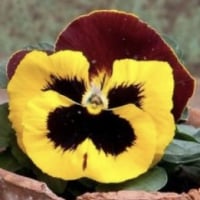 pansyface
Posts: 21,907
I know, I know, you heard it all last year. But they're back again.  And this year people really are going into the pubs and standing in a crowd and singing.  Completely crazy.

Anyway, one village is doing a Zoom carol sing, since last year's was such a success, for all those who can't bring themselves to test the level of their immunity.

If anybody would like to join in with a warble or two, or just listen to others breaking the sound barrier, here is the Zoom link. The sing will be on the evening of the 13th of December.


https://forms.gle/kLqwyHTdpnYVh3zd8

And if you were lucky enough not to be bored to tears by my best efforts last December, here is a link to that lot.


https://forum.gardenersworld.com/discussion/1048069/winter-traditions-in-your-part-of-the-world#lates
Apophthegm -  a big word for a small thought.
If you live in Derbyshire, as I do.