Forum home
›
The potting shed
Suggestions for a new project appreciated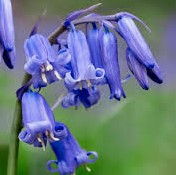 Uff
SW Scotland but born in Derbyshire
Posts: 3,048
I've just acquired an old galvanized water tank and would appreciate suggestions on making a feature out of it. It looks to be waterproof despite the rust but as I have a small pond I wouldn't necessarily want to make another. I wouldn't mind drilling holes for drainage. Just planting it up with flowers doesn't seem very imaginative. I'm thinking it could be an interesting winter project and lots of heads could come up with some good ideas, please.
My garden isn't a modern one as I live in a cottage.
Size is 23'' x 17'' and 16'' deep.