Forum home
›
Plants
Hostas , astilbe and vine weevil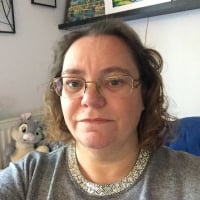 Jacquimcmahon
Posts: 969
Hi everyone, I have just lost a beautiful hechera to vine weevil (top just lifted clean off!), and it was in the same pot as one of my  Hostas and an astilbe …… am I likely to loose those too, I don't know if they make a tasty snack or not for the evil weevils.

so far as a precaution I have taken away a maximum of the soil as I can from around the remaining plants but don't know whether it's even worth trying to keep the others.

thanks for your suggestions.
Marne la vallée, basically just outside Paris 🇫🇷, but definitely Scottish at heart.