Forum home
›
Tools and techniques
Prepping garden for Spring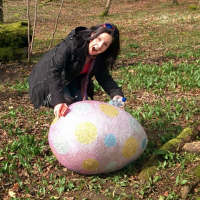 cazsophieq2019
Posts: 179
Hi everyone
This is an area that I am attempting cut back and weed (although weeding doesn't really suit the area - it's more undergrowth which I have exposed because of overgrown plants including a sycamore sapling).
As you can see  the area is full of thatch and is almost impossible to dig into - and to be honest I'm reluctant to completely get rid of undergrowth so to speak as I know that a lot of insects and wildlife love it so not sure what to in terms of preparing it for planting without harming the wildlife.  I've become so conscious of the impact of wildlife when weeding / clearing etc as I found a large if sleepy bumble bee burrowing into the undergrowth early July, was so mesmerized watching it I had to record the footage, will see if I can upload it to this post.
Ok so here goes ..... I'm thinking of covering it with cardboard then putting spent soil over it with a view to adding compost in spring for planting ?  What are your thoughts? 
Thanks as always