Forum home
›
The potting shed
Anyone done any gardening today? (Act 6)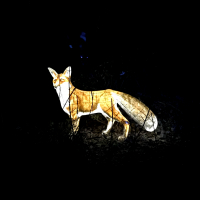 TheGreenMan
Posts: 1,838
Filled my hanging baskets that have sat empty either side of the front door. Cyclamen, white pansies, ivy and some carex evergold. They look nice. 
Pulled up lots of tiny weed seedlings, cut and edged the back lawn, cleaned the bird feeders and bath. 
Cleaned the bbq and table and chairs and put their covers on for Autumn and Winter. 
Gave my pots their final feed of the year and did some deadheading (scabious still going strong). 
Gonna leave a lot of my perennials as they are this year. I'll keep an eye on them and tidy up if anything looks rotten etc. 

Tool cleaning next week and gonna start planning the back garden.