Forum home
›
Tools and techniques
Taking cuttings before garden clearing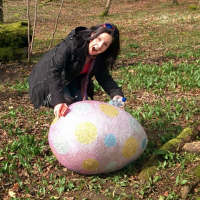 cazsophieq2019
Posts: 179
Hi everyone, I've started cutting down a lot of overgrown plants in my garden, these are plants that were growing before I moved in 4 years ago.  Only getting a chance to do this now, however before doing so I'm taking cuttings of each plant just in case I end up killing them as well as to get free plants. 
Started this on Sunday and already seeing that some of them are wilting (particularly the larger leafed cuttings from a Hebe) perhaps this is normal?
Also I've put them in a lean too greenhouse against a brick wall in my back garden East Facing.  Would they be ok in there or should I be bringing them indoors?  I look forward to your feedback.
Thanks for your help as always :-)