Forum home
›
Problem solving
Is this the dreaded tomato blight?!
Goldylookinfinch
Posts: 37
Hello everyone, happy September!
My tomatoes are staring to ripen, however other than the Gardeners Delight, all that are turning red seem to have a sort of brown rust like spotting - I've attached photos below:
This is a beefsteak variety, its leaves look healthy, no yellowing
And again same discolouration on the Roma variety, but the plant again appears fine:
As you can see below, the leaves and plant seem fine:
Strangely, the below is the leaves of one of the Gardeners Delight, the fruits of which are fine, but the plant appears not right?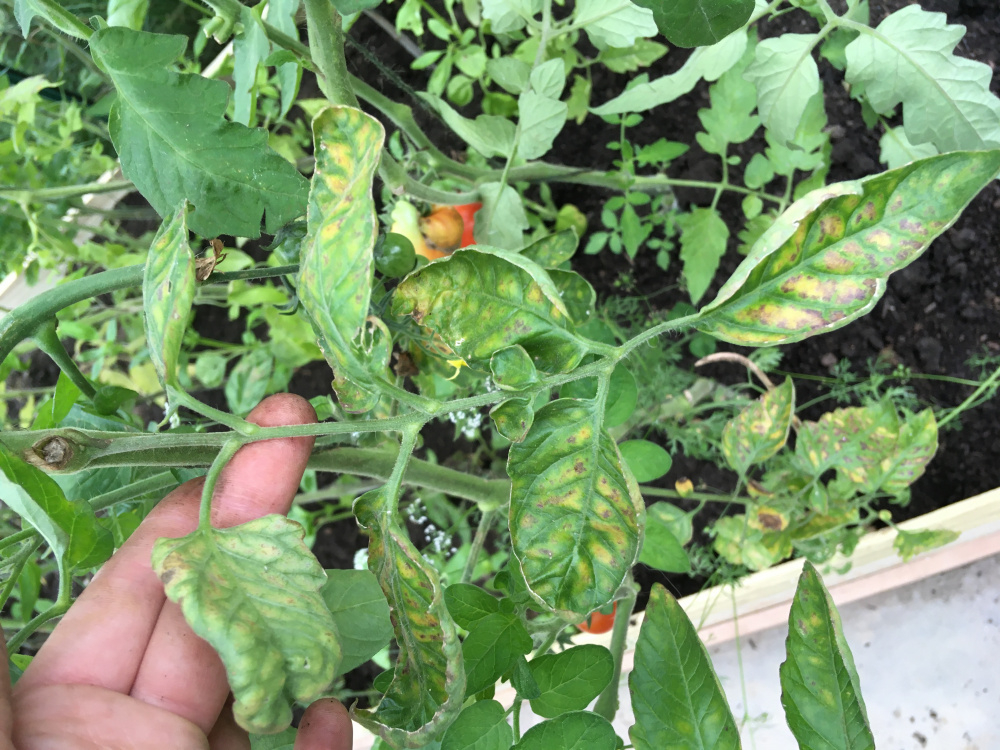 PLEASE tell me this isn't blight! I've read that one needs to dig out the ground if it is. My first tomatoes and they are in and ground bed in the greenhouse, so fingers crossed not. Potatoes are grown outdoors other end of the garden and appear fine.
Thanks everyone for any enlightenment