Forum home
›
Garden design
Multistem tree??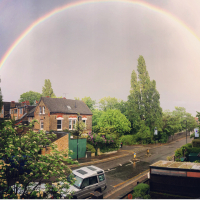 steven.g.garner
Posts: 129
Hi all, been on and off with this one so any new options welcome!

See pic. The patio will eventually go, to be redesigned with planting / more privacy / interest etc. Before this happens i want to get a head start and plant a couple of specimens, shrub or trees.

we're kind of moving towards a 'tropical' ish planting scheme but we're open to suggestions.