Forum home
›
The potting shed
ANOTHER THREAT TO THIS GREEN AND PLEASANT LAND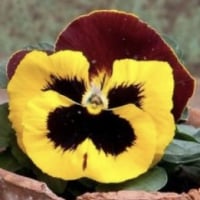 pansyface
Posts: 21,577
OK,  this is nothing to do with gardening, it's about new planning laws in England, so if you aren't interested in that please save yourself some time and don't read further.

Tell me, what is the difference between:

An office building with working hours 9-5 and a restaurant open until 11pm?
An office building open 5 days a week and a restaurant open 7 days a week?
An office building employing 6 people and a restaurant employing 12 people?
A parking allocation of 8 spaces for 6 and an allocation of 8 spaces for up to 120?
An office with a coffee making area and a restaurant with a flue for kitchen pong?
An office that has no nighttime lighting and a restaurant blazing away until 24.00?
An office with no deliveries and a restaurant with out of hours deliveries?
An office with no noisy recycling bin collection and a restaurant with several?
An office with no food takeaway service and a restaurant with one?
An office with no external seating for 60 people and a restaurant with that?

According to the planning laws brought in last year, there is no difference at all.

And so, the old station building on the Monsal Trail near Bakewell, which was a silent, odourless, 9-5, 5 day a week listed building housing six office workers is going to become a noisy, stinking, lit up like a funfair until nearly midnight, 7 days and nights a week, litter-creating, rat-encouraging restaurant.

The people who live around it have no recourse to object to the change of use. The can only object to the addition of an enormous "Jet" metal kitchen flue, stuck on the side of a listed building. 

Any other complaints, about the light pollution, the lack of parking, the noise of slamming car doors late at night, the noise of people seated on the Monsal Trail, the litter from the takeaway window, the increase in rat numbers, the lack of any provision for public loos and the smell and noise from the flue can only be recorded in an effort to modify the plans.

The man who has put in the application owns many many properties in Derbyshire and has, no doubt, got expensive lawyers to help him.  The residents have none of these things.

If you have ever visited the Monsal Trail, ever enjoyed its green corridor away from urban features, please consider registering an objection to this monstrosity, at least to get it modified.

There are two application numbers. One is to object to the kitchen flue on a listed building. There is a box at the bottom of the page for you to enter your objection.


https://portal.peakdistrict.gov.uk/result/YToyOntzOjE0OiJPYmplY3RfVHlwZV9JRCI7czoxOiI3IjtzOjE2OiJPYmplY3RfUmVmZXJlbmNlIjtzOjE2OiJOUC9EREQvMDcyMS8wODQyIjt9


One is to object to all the other dreadful things that the restaurant will bring.


https://portal.peakdistrict.gov.uk/result/YToyOntzOjE0OiJPYmplY3RfVHlwZV9JRCI7czoxOiI3IjtzOjE2OiJPYmplY3RfUmVmZXJlbmNlIjtzOjE2OiJOUC9EREQvMDcyMS8wODM3Ijt9

Thank you for reading this.



Apophthegm -  a big word for a small thought.
If you live in Derbyshire, as I do.