Forum home
›
Plants
Weeds or trees??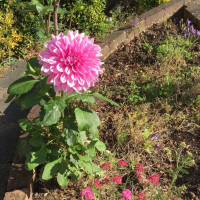 msqingxiao
Posts: 409
Hi all, I've got a few mysterious plants turning up in my front garden. Could you please help identify and advise what I should do with them? Thanks!
Two of these. My app says it's "Western redbud". Is it correct?
And is this a sycamore?