Forum home
›
Wildlife gardening
Thieving Mouse Stealing Hedgehog Food!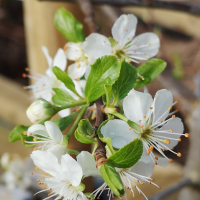 februarysgirl
Posts: 701
The title says it all really! I put the wildlife camera out last night for the first time in ages and discovered that not long after I put the hedgehog food out, a mouse was nipping out from under the fence, taking it a biscuit at a time. There were only a few left by the time the hedgehog got there
What's the answer here? I have no issue with the mouse being there and have no intention of doing anything to harm it. Should I put more hedgehog food out so by the time it gets there there's still a decent amount or should I try putting something more attractive to mice out there so they go for that instead?