Forum home
›
The potting shed
THE SLING IT INTO THE UNDER THE STAIRS CUPBOARD AND SHUT THE DOOR QUICK THREAD.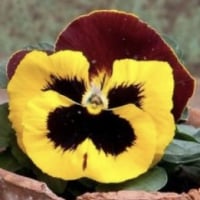 pansyface
Posts: 21,909
A thread for things that don't fit anywhere else.  Like this extension to my thread of last winter talking about winter traditions in your area.

I got an email yesterday announcing that there is to be an online Christmas carol workshop in a couple of weeks' time, which itself replaces one part of the Whitby folk festival, which isn't happening anyway. 🙄

So if anyone would like to listen to seven of Sheffield and North Derbyshire's traditional carols, and learn the four parts of the tunes (as opposed to just muddling along and singing the bits that fall within your vocal range) they can sign up for a seat at the Zoom table.

Here is the email. The £2 is only if you want the music scores sent to you. Sitting in on it is free.


Apophthegm -  a big word for a small thought.
If you live in Derbyshire, as I do.